Tag archive: life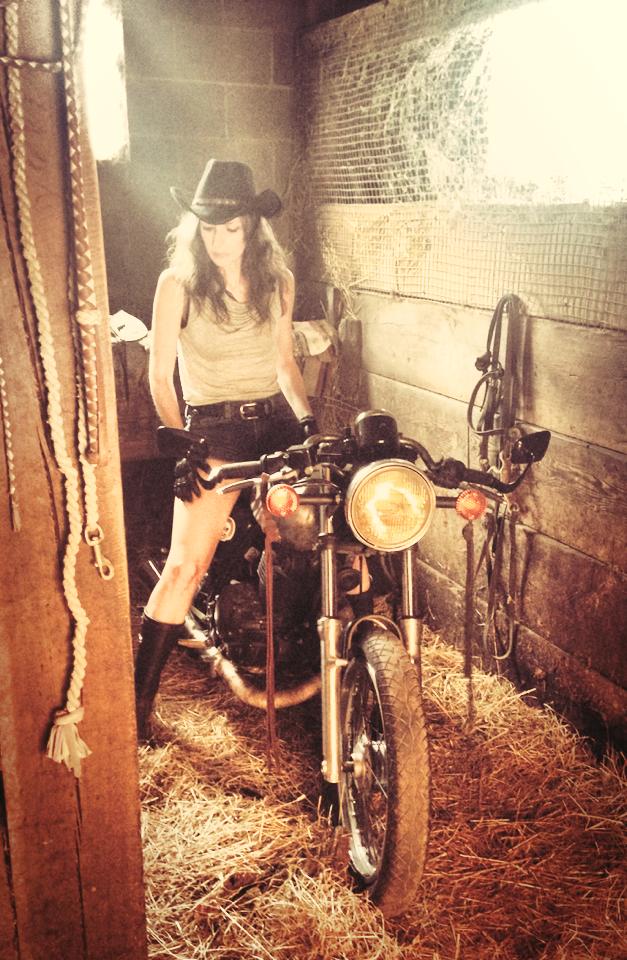 I hope you continually:
Chip away at the obstacles that prevent you from doing what you love
Add to the myriad of layers that make you unique and interesting
Ignore how society attempts to define you
Seek counsel from others
Spend quality time with old folks
Listen to everyone's opinions and then formulate your own
Learn from the negative experiences in your life as they will shape you as much as the positive ones
Embrace grief and pain but don't let it mire you in depression
Tell and show people often how much you care about them
Roll with the changes
Let go of the past
Find new tribes
Take chances
Love deeply
Travel
Try new things
Eat weird foods
Take care of your body
Experiment with your hair
Do things that frighten you
Expand the borders of your comfort zone
Acknowledge your fear but don't let it confine you
Recognize that life is short; breathe each breath as if it were your last
Live in the moment and find contentment in the now
Look for beauty in the mundane
Connect with nature
Laugh at yourself
Laugh a lot
Take a stand
Defend your choices
Admit when you're wrong
Find joy in bargain hunting
Permit yourself to spend some of that savings
Know that you are a work in progress until the day you die
Smile even when it hurts – it's more for you than other people
Recognize when you're not gifted in the thing you have passion for
Find passion for the things you are gifted in
Share your gifts and talents
Say NO when it's warranted
Say YES because you can
Ask for help
Volunteer
Be brave and courageous
Allow yourself to make mistakes
Show kindness, mercy, and compassion
Grant others grace when they've screwed up
Allow yourself to ugly cry once in a while
Seek forgiveness
Forgive
Find peace
Choose honesty over deception
Don't let others take advantage of you
Build a reputation for being a person of your word
Give your very best effort in everything you do
Ignore both flattery and criticism
Desire to keep learning
Believe in your own worth
Build a relationship with God
Live YOUR life

And finally, a word from my dad for when that horse bucks you off and you get the wind knocked out of you:
Get up out of the dirt, brush away your tears, and
Get your ass back in that saddle!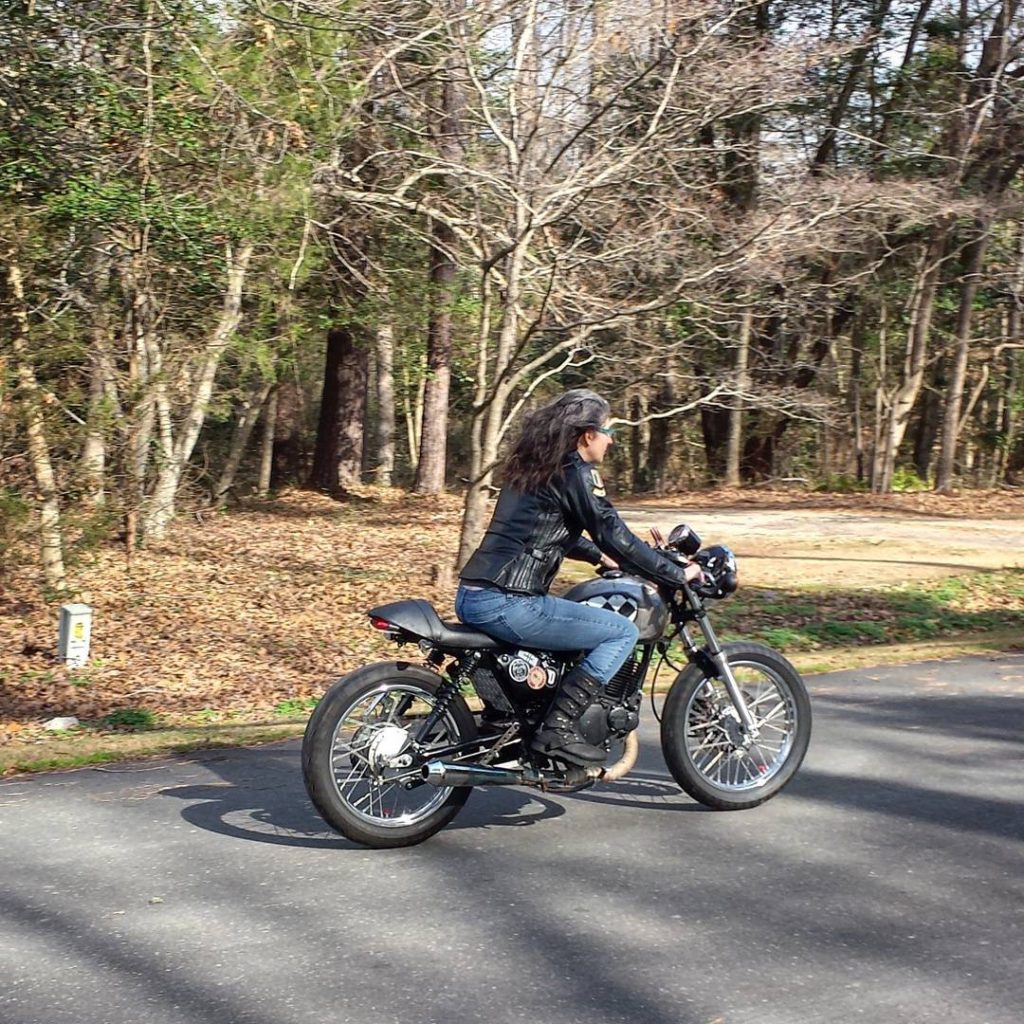 Details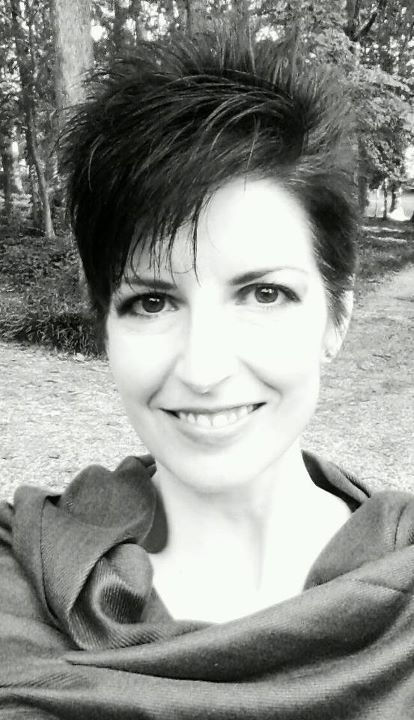 Sitting in the barber chair, I felt my head get significantly lighter as the barber snipped away my long tresses. It was a liberating feeling! It was like something intangible was lifted away along with the weight of the hair. I couldn't help feel a tiny little bit of remorse though for what I had just done when I gazed down at the pile of freshly shorn locks that used to be attached to my head. Yet at the same time I felt giddy with a sense of daring bravery – like I had just broken out of prison. I had spent the majority of my life adorned by, enveloped by, and defined by long curtains of hair. I loved my long hair. I still do. And it will be back. But for now, it's fun to be sporting a sassy crop of spikes haloing my face.
So the burning question on everyone's lips these days is, "Why in the world did you do it?" (I bet some people think I'm having a midlife crisis.) As to the short hair, there seems to be two camps of opinion out there. Some people can't fathom that I got rid of such pretty long hair and think I've made a huge mistake. Other people think it's the coolest thing I've ever done. I've gotten lots of compliments and the majority of them center around the phrase, "you look so much younger." THAT, I find extremely humorous. After reading the rest of this, you will too.
Alright, so is it a midlife crisis? In a way, yes. But not in the traditional sense. I am 45 years old and that most certainly qualifies me as middle-aged. I can see and feel the signs of an aging body, face, and hair every time I look in the mirror or tackle a set of stairs. My children are grown up; my daughter is married and my son has graduated from college. I am getting older and it's a reality. When I look back at pictures of my former, youthful self, I see and recall a crowning glory of long, vibrant, silky, full-bodied hair – dark brown with red and gold highlights. It was a thing of beauty which never failed to garner attention.
But in my mid 30s I discovered (oh the horror) a few nasty, wiry, silver hairs poking up through my luscious strands like a gleaming pitch fork tines. Um…WHAT? This couldn't be happening to ME! So I plucked them . . . and they re-grew . . .  and apparently multiplied. (Word to the wise – plucking gray hairs is like dowsing water on your Mogwai – see, I told you I was old – you are too if you get that reference) So one day, I did the unthinkable – broke down and bought a couple of boxes of hair color. "This is it," I thought, "say goodbye to the beautiful hair forever." I actually cried. The thought of having to color ALL of my hair when all I wanted to do was cover up a few gray strands killed me. I still had TONS of beautiful locks! But I took a deep breath, wiped away the tears, and did it. And for the last 10 years I've been doing it. At first I could get away with going 3-5 months without re-coloring it. Over the past decade that time has diminished to its current range of about 3 weeks between colorings.
Over the last several weeks I've had a revelation. Life is short – and no, that's not the revelation – I've known that for a while. What I mean is, our lives can be defined in 5 (yes FIVE) 20 year phases:
youth/school aged = birth-20
young adulthood = 20-40
middle-aged = 40-60
senior = 60-80
 elderly = 80-100
That's it. Only 5.  I've lived and enjoyed the heck out of the first two phases but suddenly I find myself in the third phase. Five years into the third phase at that. I only have 2 more phases after this one (if I'm lucky)!!
Revelation – I WANT TO LIVE while I'm alive (Thank you Bon Jovi for those words of wisdom)! I embraced the first two phases with gusto and made the most of them and I want to do the same with this one, and the one after and the one after that. I don't want to wake up when I'm 60 and wonder why the heck I wasted what could have been the most vibrant phase of my life in denial and pretending I was still living in the previous phase; desperately clinging to it like I was hanging from a rope over the edge of the Grand Canyon.
God, in his infinite wisdom gave us a graceful transition to the last two phases – not an abrupt screeching halt. We do that to ourselves. Why on earth don't we just allow ourselves to age gracefully and embrace every moment of who we are? I for one do NOT want to wake up one day and suddenly be a wrinkly, gray-haired, little old lady and have arrived there as if a train smashed into a concrete wall. I want to make a gradual change and welcome the new beauty in my body, face, and hair, at every age. We only get one chance to live our lives. I don't want to live mine as a lie. I've blown almost 10 years of it already in denial. I'm not going to waste once second more!
So back to the burning question, "what's up with the hair?" Well, I've had it. I'm done! No more hair color for me!! I want my crowning glory back in whatever color and texture it happens to be. After several weeks of investigating my options, it appeared to me that the fastest way to accomplish my goal would be to cut off all my hair and let it re-grow. I'm far too impatient and frugal to spend the next several years trying to highlight, lowlight, tweak, or whatever-it-is-they-do to my hair to mask the line of color growth. So off it came.
THAT was phase 1. Phase 2 is the color change you've all been guessing at, but now you know it's not what you thought it would be. Growing and snipping away the old color will take several months to accomplish, but my hair grows fast so it won't be a long wait. I can already see real hair! Phase 3 is the re-growth to restore those long tresses to a new-found beauty. That will surely be the longest phase but one I'm going to have a lot of fun with. There will be lots of great hairstyles to play with along the way.
Hopefully my journey of hair transformation will inspire other people (especially women) to grab hold of life and live it to the fullest. My advice: embrace who you are and where you are – right now! Don't live in the past and don't live for the future. You're missing out on LIFE if you do either.
Colleen Ann Guest
September 14, 2011
Phase 1 complete . . .  Phase 2 underway . . .
Details