Tag archive: God
0
Once upon a time, when my brother and I were very small, we used to get terribly excited over the prospect of the first snowfall of the season. When it became that time of year and the first flakes started to drift to the ground, my mother would announce in a very excited voice, "Come look, it's snowing!" and my bro and I would run  down the hall and press our faces against the glass on the storm door and gaze with wonder at the magical flakes cascading down from the sky. Inevitably it was after dark when this would happen which only added to the mystery and enchantment. I don't know why it seemed so magical then but there was a sense of something very ethereal happening and a happiness bore down to the very core of my soul just witnessing those sparkly gems float to the earth.
As a teenager I loved to take my horse out on a moonlit winter night (February was my favorite winter month) and go for a ride.  Between our farm and the neighbors, we had hundreds of acres of wide open fields and woodlands which were uninterrupted by roads or civilization. My parents live on the top of a mountain and I would end my ride at the peak of their hill and get off my horse and lay down in the snow then turn my horse loose to paw at the snow and graze on anything she could find. She never wandered too far from me. While laying in the snow I could look at the winter stars and moon without any light pollution obscuring my view and if I was lucky it would start to snow.  It was so quiet and peaceful. The silence itself was a thing of beauty. I maintain that there's no full moon bigger or brighter than a full moon in February shining over a snow covered mountain in NY. I loved those moments. They soothed my soul and quieted any angst in my heart. I felt close to God and felt that He spoke to my soul in a way that transcended words – in words that didn't exist. In a way that spoken words could never eloquently enough convey the peace and love I felt while sprawled out on my back on the top of that snow-covered mountain, gazing up at the endless stars, with my horse pawing and snorting plumes of steam a few feet away.
Then I grew up,  moved off the farm, and made my life  in town. And something dark and insidious took the place of the peace and tranquility that used to fill my heart when it would snow. Slowly, I became hardened to the beauty and magic of snow and became depressed and bitter over the gray skies, dreary days, FREEZING temps, and endless mountains of dirty, sludgy snow piles filling every available space. I had to drive in the stuff, shovel the stuff, and look at the stuff for months on end and it seemed like it would never go away. I learned to curse the stuff. In the approaching fall of 1997 I had had enough. I couldn't take another winter and I packed up my family and moved to the South. I swore I would never again go home in the winter! I told my family that if they wanted to see me for Christmas, they would have to come to me because I would never go back in the winter as long as I live.  And for 15 years I've held firm in that conviction and have only traveled back home in the Spring, Summer, and Fall.
Until this year . . .

January 26th 2013 marked my dad's 80th birthday and a huge celebration was planned. One of my aunts was gracious enough (and insistent enough) to help me get back via airplane. (I still resolutely refuse to drive through the Poconos in the winter!). I was a little apprehensive knowing that I'd be back home during the dreariest part of the year and the forecasted temps for the time of my visit was to be at or below zero at night and only in the single digits or low teens for the day. This was the very thing I moved away from. But it was my dad's birthday and I wanted to surprise him (and everyone) with my visit. This was an occasion that I really shouldn't miss.  So I braved the possibilities of flight delays and cancellations, packed my warmest clothes, said many prayers and off I went.
Spending time with my family was an experience that made it all worth breaking my stubborn vow but another unexpected joy beyond my imagination took me by complete surprise. It began to snow one night. And not just any snow. MAGICAL snow!! That's right – just like when my bro and I were little – that magical snow that makes everything right. It was so cold that the snow looked like crystals in the air and it spread out on the ground like God had sprinkled diamonds on everything. There was a full moon too, and the snow glistened and shimmered so much that no camera could possibly capture it's beauty. You have to stand in the middle of it to appreciate the magic. And it crunched under my feet!! I MISSED THAT! I couldn't believe it, but I missed that! It awakened a part of my soul that I had forgotten existed.  The next day the sun shone on the fresh fallen snow so that it blinded me with a myriad of colors being reflected from the prisms of the snow crystals. Although the temps were well below freezing, I didn't feel cold. I was enraptured and felt more peace in my heart than I've felt in many, many years. It was just like I was 15 again on the top of the hill with my horse a few feet away. . .
A trip home in the winter wouldn't be complete without illness and I came down sick with a sinus infection. (They call our area Sinus Valley for a reason!). My folks heat their house with a wood furnace so there's no thermostat to control the heat output. It's quite hot and dry in their house so I couldn't sleep all that well. Because of the sinus congestion and the hot and dry house, I would get up in the middle of the night and just stay up. Well, my dad would do the same thing, so he and I would meet out in the living room between 3:30 and 5:00 every morning and chat about all kinds of stuff until day would break and the rest of the household would wake up and join us. My folks have floor to ceiling windows on three sides of the house. Just before daybreak he and I would stand in the middle of the house watch the full moon setting in the west and the sun rising in the east. And on both sides we could see the reflection of light from both heavenly bodies on the fresh fallen diamond crystalline snow. It was BEYOND beautiful. And it was beyond SPECIAL to share those glorious moments with my dad! Thank you God for snow – magical, beautiful, healing, snow! I feel restored and now I'm craving going home for more.
Stopping By Woods on a Snowy Evening
Whose woods these are I think I know.
His house is in the village though;
He will not see me stopping here
To watch his woods fill up with snow.
My little horse must think it queer
To stop without a farmhouse near
Between the woods and frozen lake
The darkest evening of the year.
He gives his harness bells a shake
To ask if there is some mistake.
The only other sound's the sweep
Of easy wind and downy flake.
The woods are lovely, dark and deep.
But I have promises to keep,
And miles to go before I sleep,
And miles to go before I sleep.
~Robert Frost, New Hampshire 1923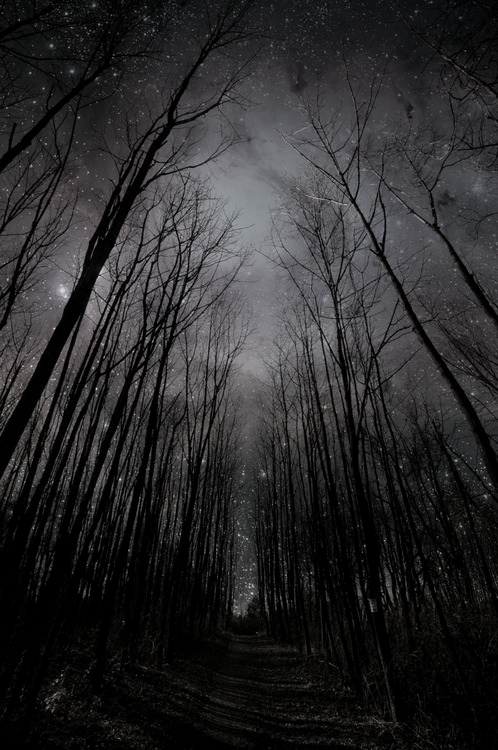 Details
1
Buried in the waters of Baptism, raised again to new life in Christ!
Those were the words I heard going under and coming out of the cool water on the first weekend in June. But more than the words in my ears and the water rushing over my body, I felt something that I rarely ever do. I felt the Holy Spirit moving and speaking to me. The words  "Well done good and faithful servant"  played out in my head as I was briefly transported away from this earth and back again in the few seconds it took to go under the water and come up out. I honestly and truly believe I died and came back in some sort of literal sense..not symbolically. A few inches under the cool water I felt a peace, calmness and beauty that cannot be described and most of all I felt the overwhelming presence of the Holy One right there with me the whole time. "Supernatural" comes to mind. And I was COMPLETELY caught off guard by the whole experience.
Romans 6:3 Or have you forgotten that when we were joined with Christ Jesus in baptism, we joined him in his death?
In the moments leading up to the actual "dunking" (as I've affectionately called it) I was thinking about how I should be feeling about it. In fact, for days  prior to the big moment I was struggling with how I should feel. I was saved as a child and I've always known Christ was my Lord; my salvation has never been in question for me. But being raised in the Methodist church where people are "baptized" as babies, it never crossed my mind that I should do it again as an adult even though I've been attending evangelical Baptist churches for the past 10 years or so. In these churches we are taught that being baptized after salvation is an act of obedience and a testimony to the world that  we are believers in Christ. While baptism itself is not a prerequisite to salvation, this simple act is one that Christ himself asked us to do as a demonstration of our faith. Even Jesus himself was baptized  – and there was certainly no question about his eternal home.
Romans 10:9 If you confess with your mouth that Jesus is Lord and believe in your heart that God raised him from the dead, you will be saved.

Mark 1:4 This messenger was John the Baptist. He was in the wilderness and preached that people should be baptized to show that they had repented of their sins and turned to God to be forgiven.

Matthew 3:15 But Jesus said, "It should be done, for we must carry out all that God requires." So John agreed to baptize him.
Soooo….what to feel? I knew in my head that I should do it, my church was requiring it as a part of my membership, and I had no good reason why I hadn't done it before.  So there I stood, waist deep in the water along side hundreds of fellow believers and over 30 people who were in the process of being baptized themselves and suddenly something sparked. I watched intently as the children's pastor baptized the very children that he had the privilege of sharing the Gospel with. Kids that he taught for years and prayed over daily. Those precious little ones who heard the Word and were convicted by it were joyfully doing the thing I had avoided doing for decades. While watching each child go under and come up I was overcome by emotion. How wonderful must this pastor feel to actually baptize the people (in this case many children) with whom he shared the love of Christ? My heart broke once again for all the people who I had failed to share the Good News with, and that in one day this pastor welcomed more people into the kingdom than I had done in my entire lifetime. I renewed my conviction that my sole purpose in life is to share the love of Christ – all other things are insignificant if they don't ultimately aid me in that intention.
If nothing else happened that day I would have gone home feeling that being baptized was worth it for that conviction alone. But something else did happen. I was not prepared for and I did not ever suppose that the Holy Spirit would invade my personal space during any moment of the day. After I came up out of the water I gleefully waded around to others for jubilant hugs of congratulations. I tried to put into words what I heard and felt. I couldn't come up with the right words or descriptions, but one of our pastors did for me -  He said I was Obedient.
Obedience – - YES, that's it!! That's what I had done that I had failed to do for such a long time. And even though my salvation was never in question, I had not been obedient to the calling of Christ in this one area. I had no idea how much it pleased the Lord and how much His pleasure would spill over to my very soul for such a simple act as  proclaiming Jesus as my savior with my lips and then being dunked under the water for a few seconds in public. Being baptized isn't about me or doing some ritual to join a church, it's about being obedient. And for that alone my Father is well pleased with me. My husband put it best when he said, "If it's good enough for Jesus to do, then it's good enough for me." I walked away a changed person that day and I will never be the same again!
Romans 6:4 For we died and were buried with Christ by baptism. And just as Christ was raised from the dead by the glorious power of the Father, now we also may live new lives.

Galatians 3:27 And all who have been united with Christ in baptism have put on Christ, like putting on new clothes.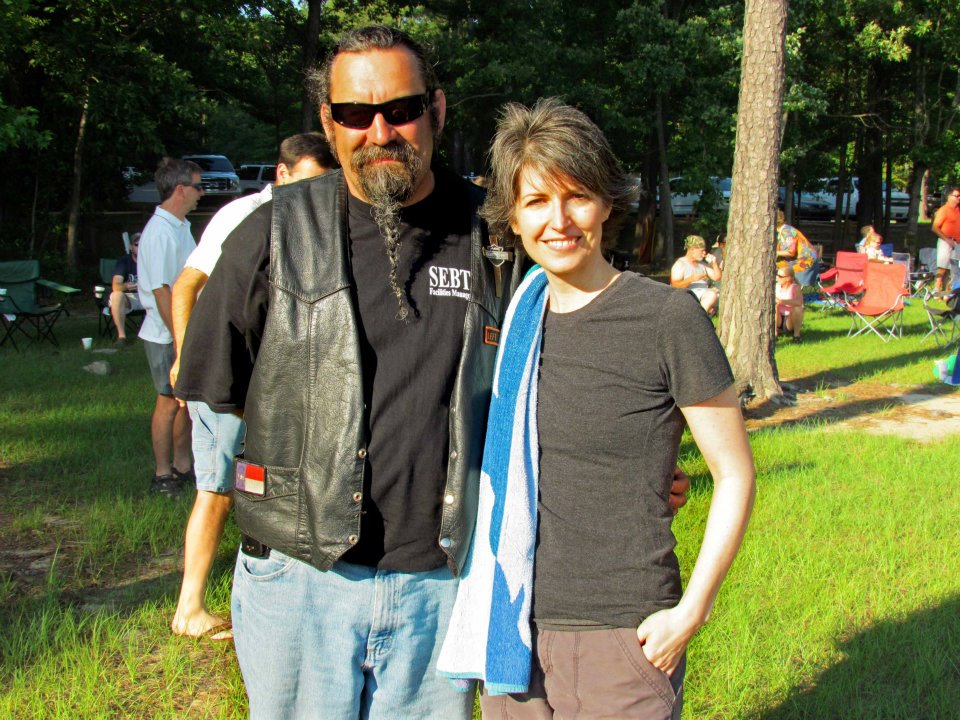 Colleen and Pastor Jim Gillespie
Details
0
Questions linger.
Why did he lose his job again? They're all strong in their faith and have been shining examples of what Christians should be. What purpose can this be serving in his family's life?
Why did she die? She was too young and had so much life in front of her. Her family certainly prayed hard enough. Why didn't God heal her?
Why did they get divorced? They were a perfect couple. How can this be what God wanted for them?
Pondering these (real) situations today makes me question God's motives as I'm sure (if you're honest) you do too. How can a good and loving God allow us to go through this garbage? Doesn't our faithfulness to him count for just a little bit of favor? So many questions….
Earlier this week I posted a Bible verse on my facebook page: "[Trials and Temptations] Consider it pure joy, my brothers and sisters, whenever you face trials of many kinds, because you know that the testing of your faith produces perseverance." (James 1:2-3 NIV).
Perseverance? Perseverance for what? More trials? It seems like a vicious circle.
But when I quit complaining and airing out my questions and anguish to no one in particular and really dig into that verse and have a conversation with the Lord, I discover something. I discover that God, MY God, the father of our dear savior Jesus Christ, has something for me. He's got all the answers to all my questions!! But he tells me that if I want to make the tough decisions and have my heart wrenched open 100% of the time, then I could do his job and have the answers too.
His job seems a bit tough to fathom, though. Watching people destroy each other spiritually, emotionally, and physically? Watching people destroy the environment and themselves? Watching a mother grieve a murdered child? Watching a father commit suicide because he feels inadequate for not having employment to support his family? Watching a child suffer abuse and become hardened to love? All these and so much more? And not just singular isolated cases, watching ALL people suffering these things simultaneously all day every day – - 24 hours a day? And not just watching all these things but knowing WHY they are occurring in the first place and having to chose how to interact and discipline and comfort? WHAT??!!!
Um, no thanks! I have a hard enough time dealing with the few trials that come my way along with those of the people I love. If knowing all the answers comes with knowing (and feeling) all the pain and making choices that I know will cause more pain but it's the right thing to do, then I think I'll just shut up, and consider it pure joy when I do suffer trials. Those trials produce in me the perseverance to get through this life and make it to the glorious home that awaits me in heaven. It also provides me the strength, wisdom, and empathy to encourage others on the same journey. Our faith WILL be rewarded – we just have to TRUST that God knows the answers and knows why he's shaping us in this way. And knowing I have a loving father who cares enough about me to NOT tell me all the painful answers – to just embrace me in his arms and quiet my soul – gives me the courage to press on.
Details